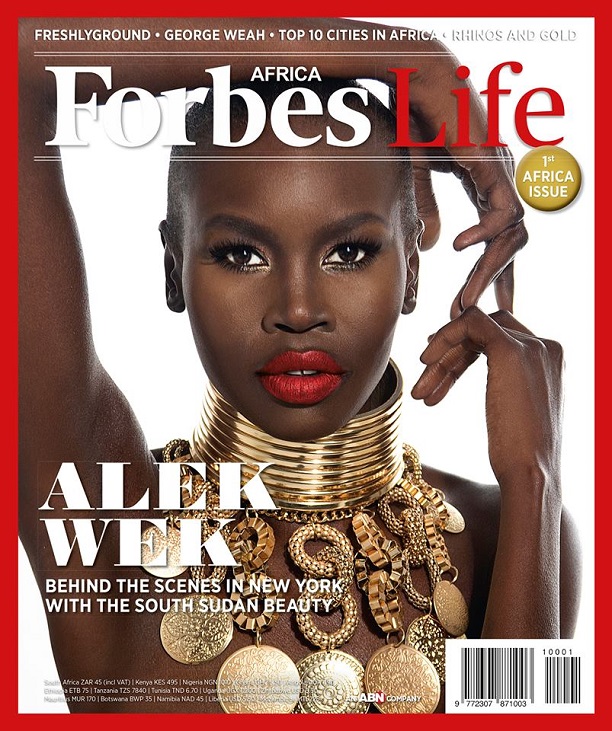 I am sure by now some of you might have seen the inaugural issue of Forbes Life Africa cover with Supermodel Alek Wek as the cover girl. I had such an amazing time working with such great talents to bring this cover to life. Thanks to designers David Tlale, Mimi Plange, Prajje 1983, Mataano and Mikuti for allowing me the opportunity to pull from their collections. I will be posting the editorial here soon ... so please stay tuned.  To Farai , Albert, Vjolla,  Kristian and Alek, thank you for make this experience memorable.  Please see the behind the scenes video below  and hear me sound FRENCH!!!  Enjoy!!!!
Issue Description:
In the first ever edition of Forbes Life Africa we feature Alek Wek, the South Sudanese beauty who fled war to the richest runways of the fashion world. The magazine looks into the nightlife of West and East Africa – we have polo, fashion pop, models yachts and wealth. We have human interest too. The Zimbabwean who is trying to make it in Hollywood. The African animators setting the world; gold flowers and fun.
Magazine Description:
Forbes Life Africa is an addition to the Forbes Africa stable that will help deepen and widen the coverage of African business and culture. It will open up a new platform for debate and expression on the rich stories of everything, from lifestyle and sports, to the arts.