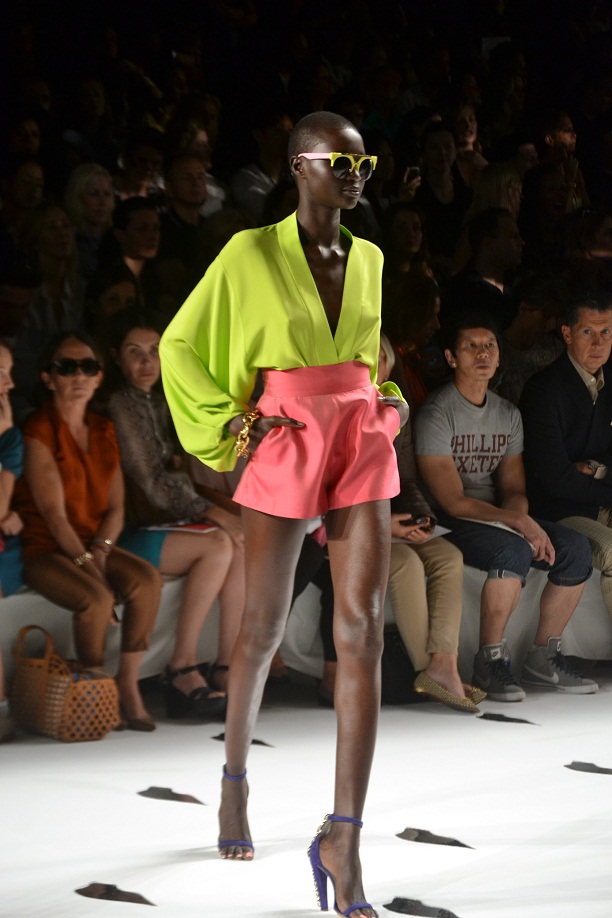 "Some fairy tales end with the girl marrying the prince... some start there."- DVF & Yvan Mispelaere
 Diane von Furstenberg called her collection Palazzo. For spring/summer 2013 the designer presented her collection in a wide range of fabrics including silk chiffon, Crêpe De Chine, silk jersey and fun graphic petal prints. Diane continues to focus on her signature tailored elegance as well as detailing on each look. There were a little bit of everything from flowy kaftans, dresses, jackets, pants to jumpsuits with embellishments and sequin detailing. The color palette ranged from neutrals, neon colors to beach colors (corals and blues). Sexy elegant heels, platforms, hobo bags, clutches, leather belts and fun pairs of sunnies were used to accessorized the collection.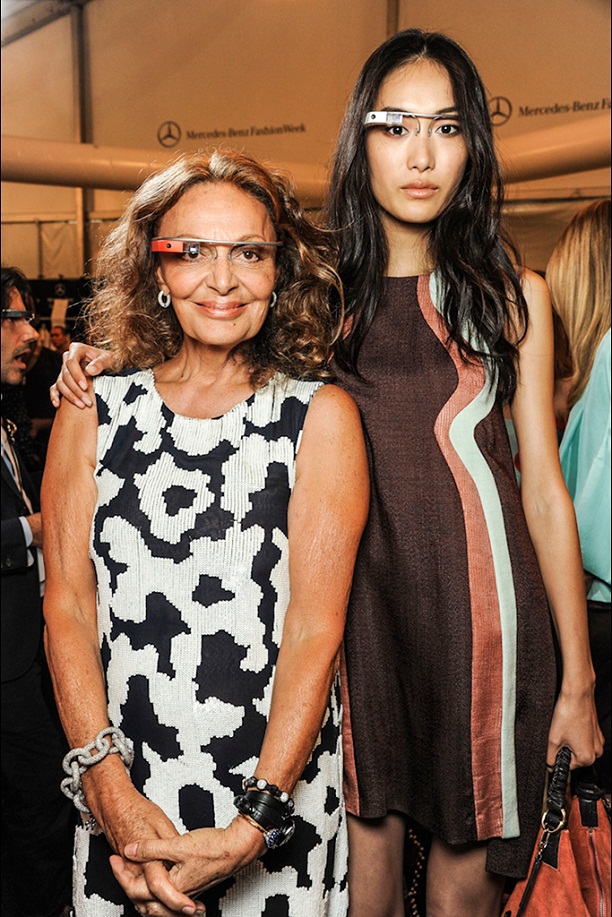 For the first time, DVF introduced  Glass by Google on the runway (see above picture ). According to the note that was included inside the program book, Glass is a bold, beautiful  and wearable new technology that lets you interact with the digital world without distracting you from the real world and also allows you to effortlessly share your perspective.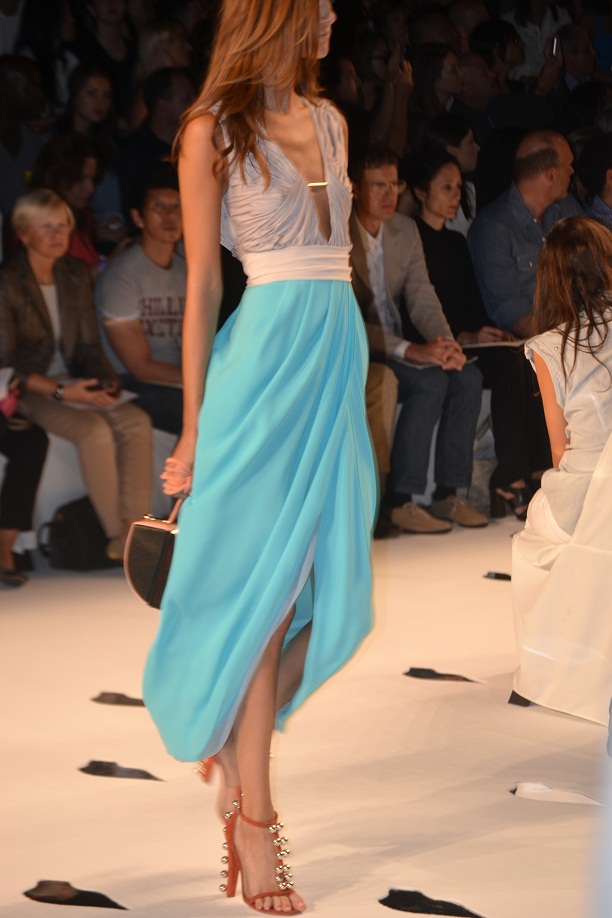 I must say, the collection was exquisite and the whole vibe of the show was totally magic!  It was truly a fairy tale seeing each look in motion. I felt like I was that DVF girl.  Among the celebrity attendees that I spotted front row were designers Valentino and  Oscar de la Renta, Actress Sarah Jessica Parker and  hotel heir Nick Hilton.