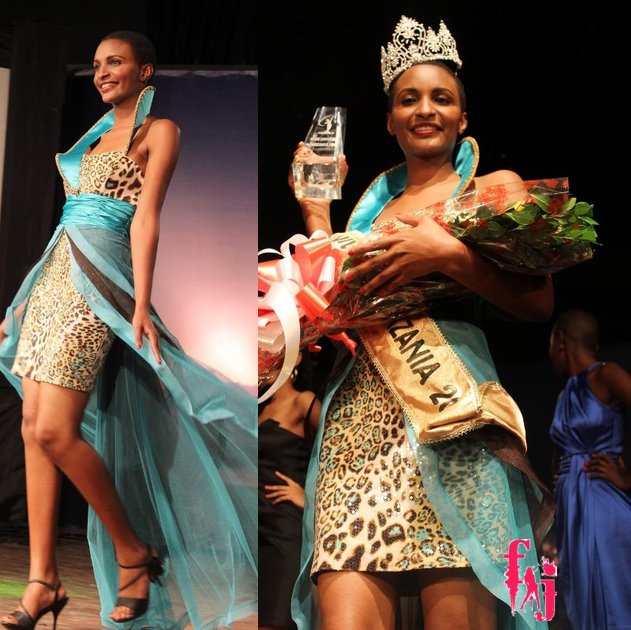 This was my tweet last Friday in regards to Miss Universe Tanzania 2012 competition- "All the best 2night @MariaSTsehai Here are my Top 3 picks; Kundi Mlingwa, Winfrida Dominic & Bahati Chando. #MissUniverseTZ"
So, all my choices were right. All three girls made it to the top 5 during the pageant finals  and, 19 year old beauty from Dar-es-Salaam, Winfrida Dominic was crowned as the new Miss Universe Tanzania 2012. The bald headed beauty will represent Tanzania at the the 61st Miss Universe pageant, which will be held in December 2012. She also won a scholarship from New York Film Academy and was awarded 3 million Tanzanian shilling; Bahati Chando was chosen as the first runner up and Kundi Mlingwa came out as the third runner up.
Congratulations and all the best to the newly crowned Miss Universe Tanzania 2012. You have plenty of time to prepare for the big pageant!