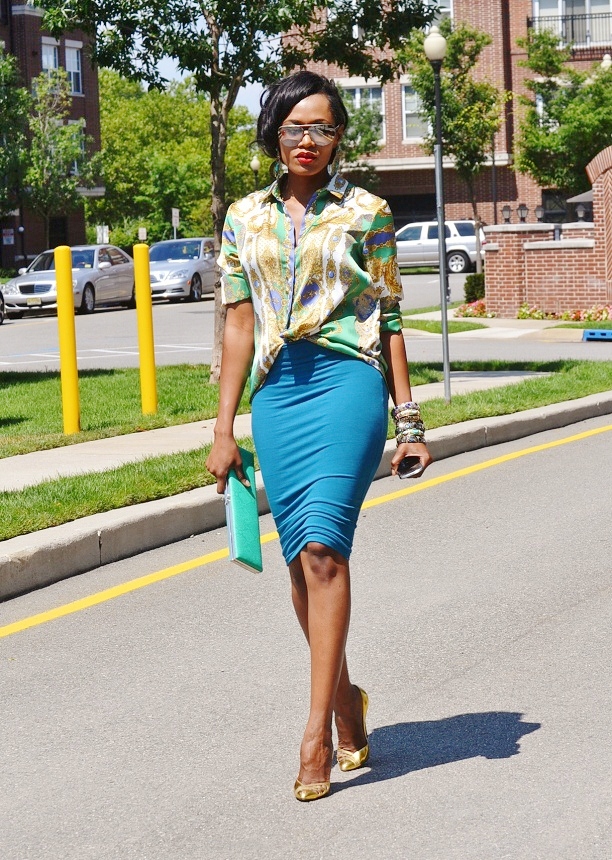 I thought I would try the Scarf Print trend before summer is over. If it was up to me, I would have loved to have a piece from the D&G SS 2012,  but hey, I think  this  Zara shirt is good enough for now. Any of you out there trying this trend?
Complete Outfit: Zara shirt // Cotton On pencil // Brian Atwood Pumps
Kwa wale wateja wa FK's Collection kama mmependa hii look basi msiwe na shaka kwani mzigo utaingia week ijayo mjini Dar-es-salaam.  Sasa mtakuwa na uwezo wa kushop looks ambazo zitakuwa ziko styled na Fashionjunkii .  Karibuni sana!