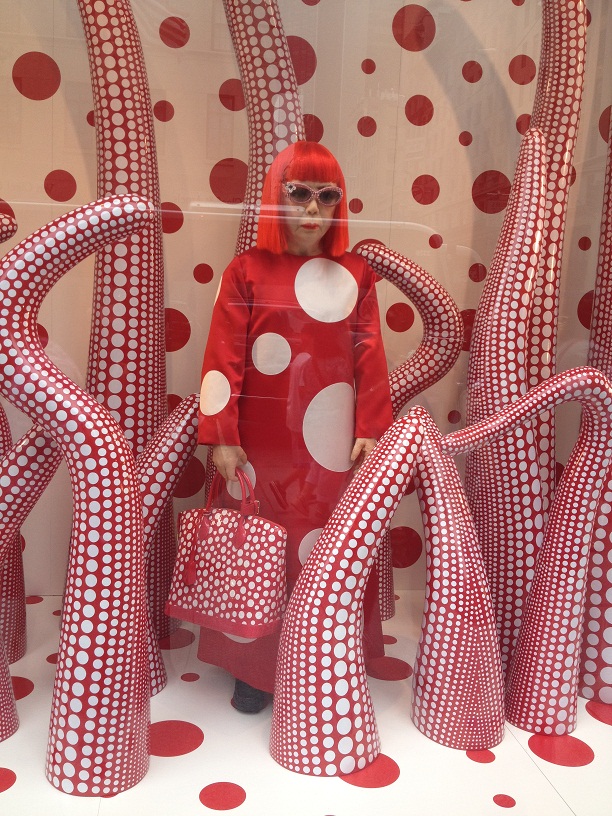 What do you guys think of the new Louis Vuitton collection with artist Yayoi Kusama? The  new collection which is in the stores now includes an extensive range of shoes, bags, dresses, and scarves, all reflecting Kusama's distinctive aesthetic.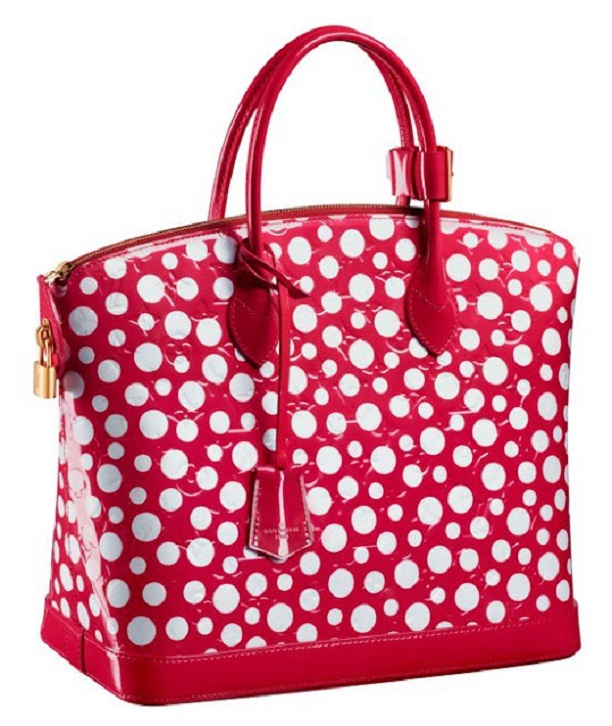 A few days ago, I stopped by the New York City  flagship  on 57th & 5th  just to witness the first global window installation and also check out the new dot- covered bags first hand.  If you ask me,  I think the collection,  especially the bags  and shoes look kind of cute  in a way because of the colors but cheap and too plasticy.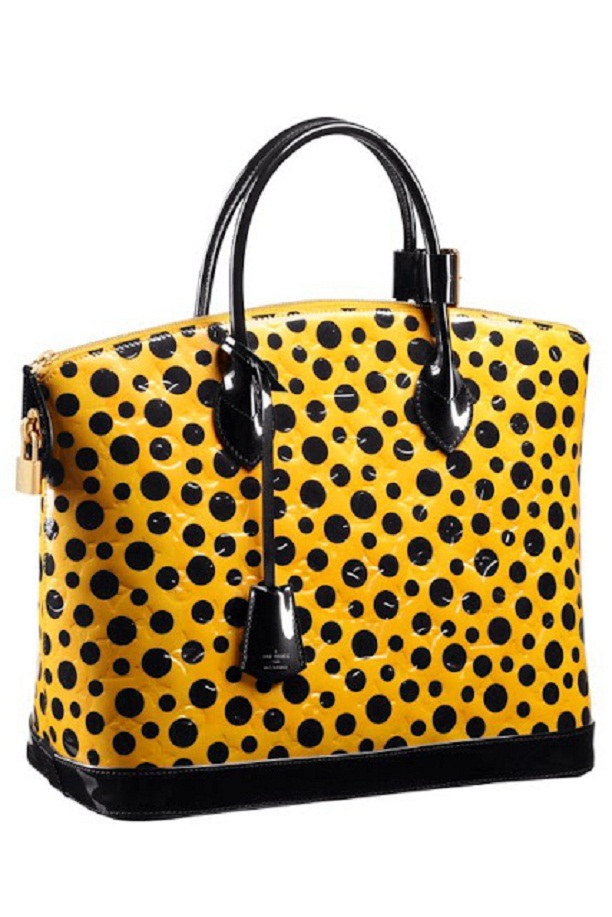 Do I love the new collection??? Uuummm, I don't know. I am kind of having mixed feelings about it.  But I would not mind having the red/white or yellow/black dot covered bags (above) if gifted.  What do you guys think??